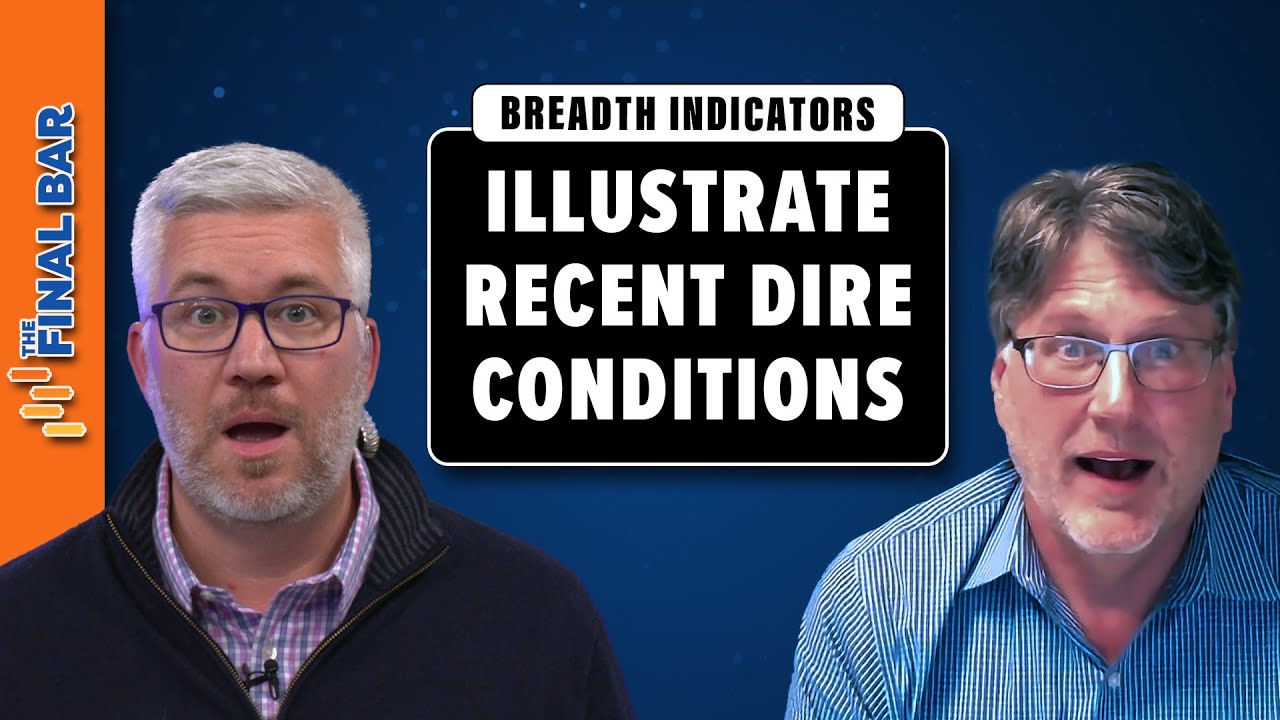 In this edition of StockCharts TV's The Final Bar, guest Doug Ramsey, CFA CMT of The Leuthold Group talks small-cap underperformance and shares two breadth indicators illustrating the recently dire conditions. Host David Keller, CMT declares the 200-day moving average "the most important line in the sand for stocks" as the S&P 500 pushes back above a key neckline at 4350.
This video originally premiered on October 10, 2023. Watch on our dedicated Final Bar page on StockCharts TV, or click this link to watch on YouTube.
New episodes of The Final Bar premiere every weekday afternoon LIVE at 4pm ET. You can view all previously recorded episodes at this link.